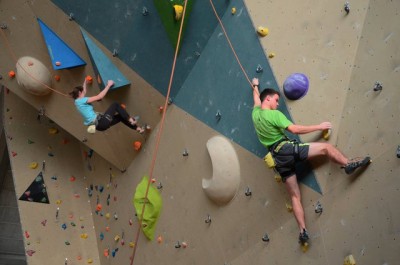 At The Diocesan Classical Gymnasium in St. Stanislav's Institution sport climbing has had a significant tradition since 1993. In these years, twenty-one annual national climbing championships for high school students in Slovenia have been organized. Each year about 150 contestants from all over Slovenia take part. National championship is held every year at the end of January, this year on 27th and 28th January, 2016.
This season we have decided to expand the competition and invite some foreign climbers as well. The conditions for the participation are the following: foreign climbers must be enrolled at a secondary school in the academic year 2015/2016 and born between 1997-2000.
The competition runs separately for registered contestants who are lead-climbers and for those who are tope-rope climbers.
If required, accommodation is available in St. Stanislav's Institution. For further information, please contact: [email protected].
We look forward to meeting you in Ljubljana.
Andrej Kokalj, P.E. teacher
Head of National/International Climbing Championship for High School Students in Slovenia
Phone: 00386 41 569 530
[email protected]