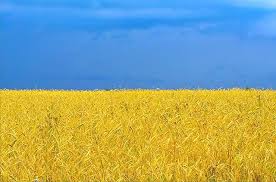 These are the words by Valerija Lah Peternel, a teacher of Russian language and literature at the Diocesan Classical Gymnasium that reflect also the attitude of St. Stanislav's educational community on the Russian Ukrainian war.
"Two weeks ago, I was shocked by the news from Eastern Europe: Russia attacked Ukraine under the pretext of defending and protecting its citizens and sovereignty. Without taking a full advantage of diplomatic endeavours, the Russian president decided to invade Ukraine, which has so far claimed thousands of victims and millions of people living in fear. They have decided to run to safety, away from their homeland. I stare in the screen powerlessly and think of the unthinkable – there are images of aggression, havoc, desperation and terror. I wonder how it is possible that in the 21st century we still are such bad students of history – uneducated, undisciplined, crude – unworthy of their teacher.
On the other hand, Russian culture is a rich treasury of humanistic thought, rebelling against any autocratic power and supporting the freedom of people and nations. If we want peace, it seems we still need to deliberate again and again over the past wars. We may as well start with Tolstoy, who wrote in this diary in 1853:  »Война такое несправедливое и дурное дело, что те, которые воюют, стараются заглушить в себе голос совести.« /War is so unjust and ugly that all who wage it must try to stifle the voice of conscience within themselves./ Ten years later he started writing his great work, which bears in its title the word war, but conveys above all the message of peace. The mankind has not comprehended it yet. Svetlana Aleksijevič, a Belarusian Nobel Prize winner, provides us in her long novel War's Unwomanly Face with a shocking account of untold (women) stories about being caught in the atrocities of war. She cannot possibly put a human face onto any war – in fact she considers war as a monster, which devours life itself; only our memories and unconditional pledge to peace can repel it.
As a Russian teacher I have been trying for years to boost enthusiasm in my classes about Russian culture – through language, literature, fine arts, film, music, architecture, cuisine and folklore. Russian politics and its irrational behaviour are a massive slap in the face for any teachers' efforts to cross borders, listen and understand each other and enter the dialogue by teaching a foreign language. There have been different reactions to the news from the east, and it may as well be true that fewer students will wish to learn Russian. Nevertheless, now it is the time to build bridges and absorb the message from Russian humanists. There a lot of them and they did not keep silent". /Valerija Lah Peternel, B.A., teacher of Russian/