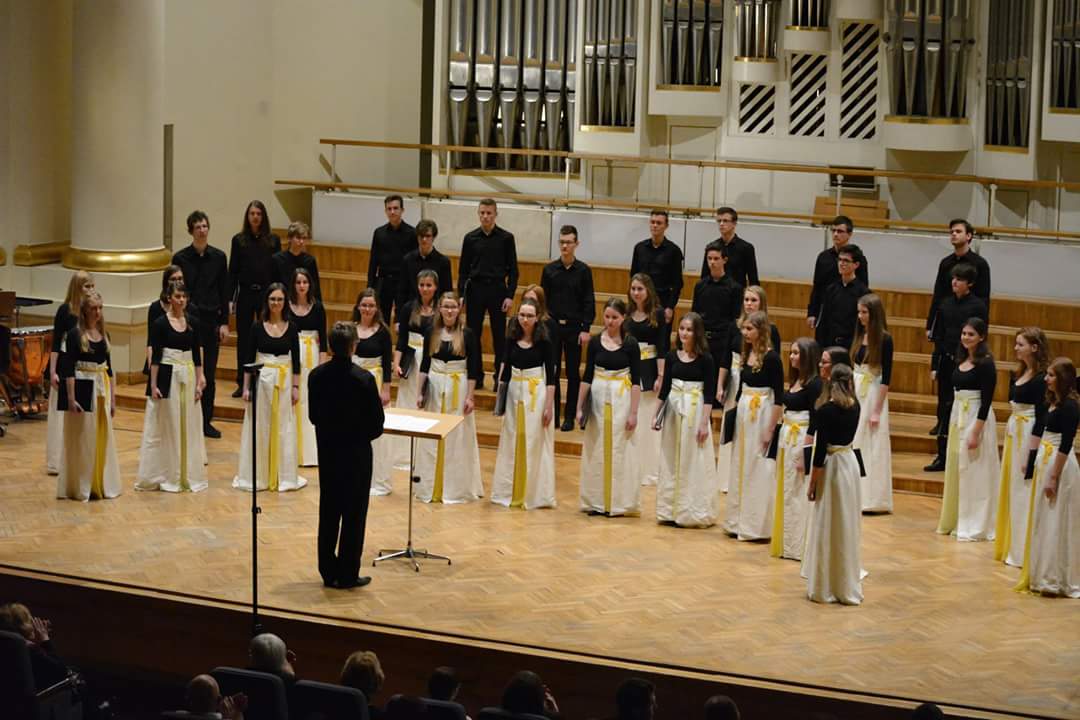 Damijan Močnik, Slovene composer, conductor and a long serving music teacher is the deputy chairman of the Europa Cantat Music Commission and the chief music advisor for the music image of the opening ceremony and concerts representing Slovene choral music to international audience. Unfortunately, the intended programme will be materialised only partly due to pandemic restrictions. Damijan Močnik is the conductor of both Megaron Chamber Choir and St. Stanislav Youth Choir of The Diocesan Classical Gymnasium.
Megaron Chamber Choir will perform at the concert on Thursday, 22nd July 2021 at 5 p.m. in Cultural and Congress Centre Cankarjev dom in Gallus Hall. In the section Listen to Slovenia Slovene sacral music by Jacobus Gallus will be presented; the programme will also include pieces from the flourishing period of the 19th century Slovene music to timelessness of choral works by contemporary Slovene composers including Mav, Klemenčič, Ipavec, Dev, Lebič, Vulc, Makor, Mlakar and Sojar Voglar. For more detailed information please follow: https://europacantat.jskd.si/programme/special-projects/sing-to-slovenia/ and https://europacantat.jskd.si/programme/concerts/listen-to-slovenia-concerts/
St. Stanislav Youth Choir is the festival choir of the residence and is to perform in Open Singing section and Discovery Ateliers. Open Singing is a daily open-air event where everybody is welcome to join in for the sake of pure joy of singing. An intensive musical experience is guaranteed. Open Singing is led by Jan Schumacher, German professor of conducting and conductor of award winning ensembles. Discovery Ateliers are designed for those who love diversity in terms of style, singing techniques and genres of choral music. Workshops are to take place from 17th-20th July, 2021. For more details follow: https://europacantat.jskd.si/programme/workshops/discovery-ateliers/
Both Megaron Chamber Choir and St. Stanislav Youth Choir will perform at the concert Sing to Slovenia in Slovenian Philharmonic on Sunday, 18th July, 2021 in the morning (9.30-12.00 a.m.) and evening session (6.p.m-8.30 p.m.). This event celebrates the 30th anniversary of Slovenia's independence.
At St. Stanislav's Institution we strongly believe singing is an important part of education of every young person. Students of The Diocesan Classical Gymnasium and alumni take advantage of probably the best musical education available in Slovenia. Singing brings with it also the benefits of skills that will last a lifetime and singers gain a natural self-confidence, as well as the appreciation of good time-keeping and the rewards that result from hard work. Warmly welcome to any of the above mentioned events. The more, the merrier! /Lily Schweiger Kotar/