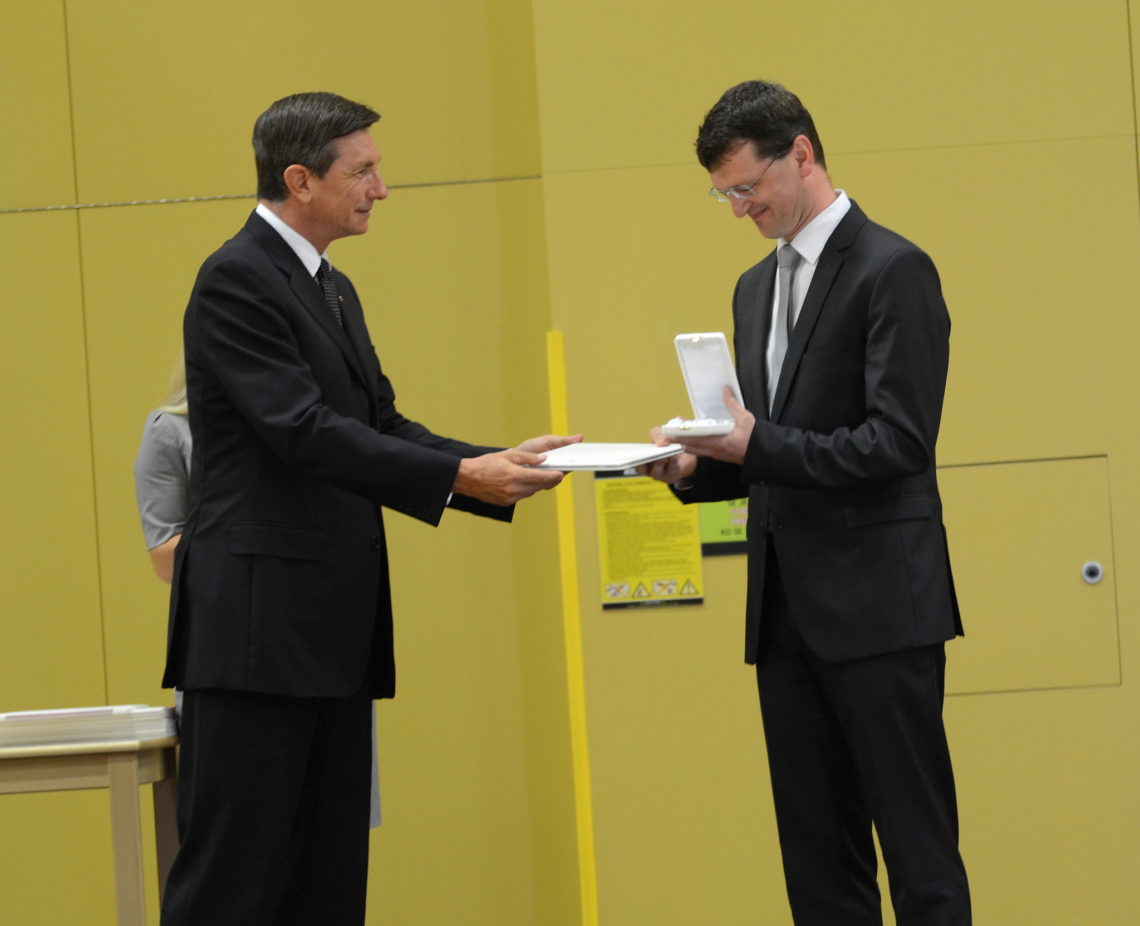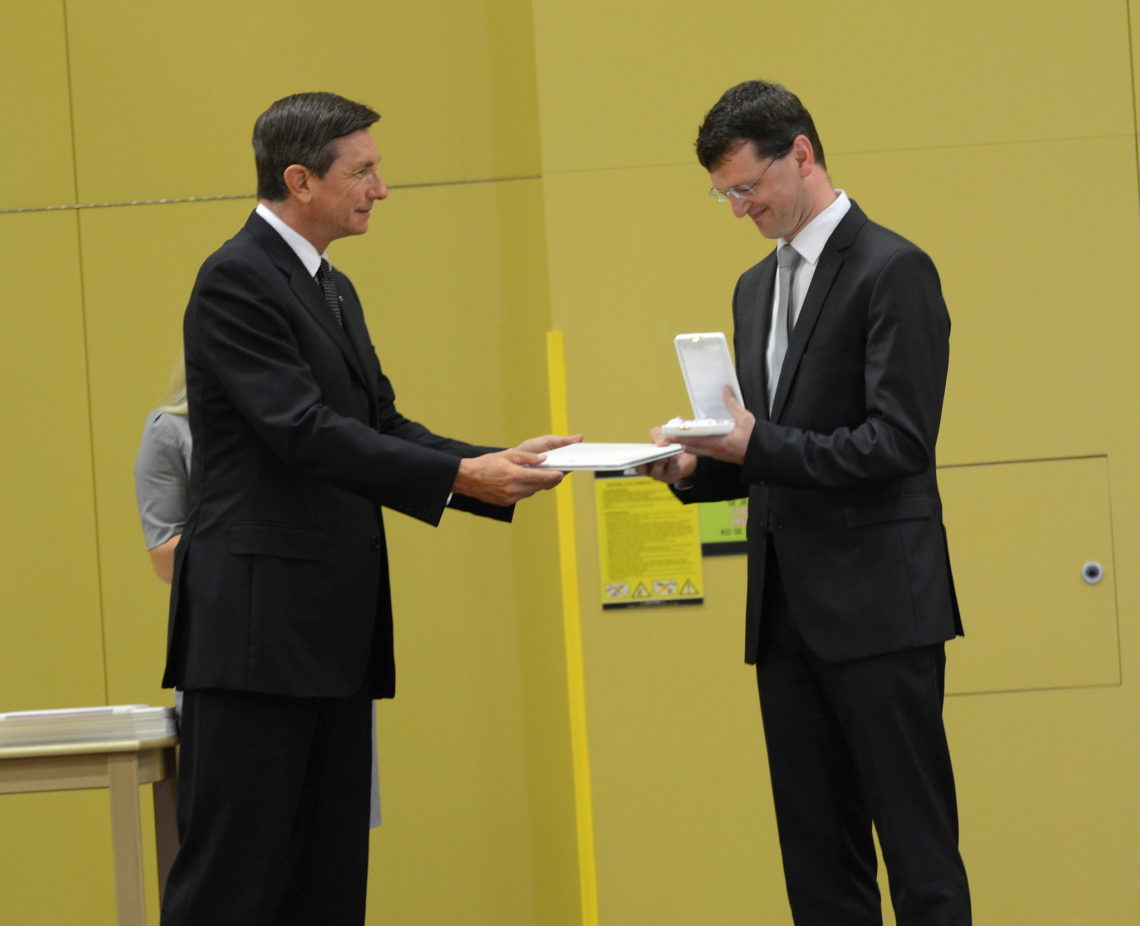 The celebration of Statehood Day and the end of the school year on 23rd June 2017 was particularly solemn, as the President of the Republic of Slovenia Borut Pahor granted the silver order of merit to St. Stanislav's Institution for »continuation of a long and prosperous educational tradition.« The order was given on 25th anniversary of re-establishment of St. Stanislav's Institution and was received by its director dr. Roman Globokar. The school community was honoured by the presence of the Archbishop of Ljubljana Stanislav Zore. The event was attended also by about 800 students and alumni, parents and teachers.
The explication describes St. Stanislav's Institution as a central education establishment, where the Diocesan Classical Gymnasium is the only Slovene high school, which follows the tradition of integral classical education, teaching Latin and classical Greek. This importantly contributes to preservation of European views in the Slovene context. More than 3.000 alumni have already graduated from this school and they rank among the best in the country. School's curriculum is varied and rich. Much of attention is also paid to physical and spiritual development as well as active citizenship and critical thinking. The Institution's principle of functioning fosters open dialogue and active participation. Numerous other activities are being carried out with special care, which enables students to deepen life philosophy and acquire versatile knowledge and skills. Culture keeps a special place through literary creations, drama clubs and the school of fine arts. The most distinguished and developed is music, where students sing in nine choirs and all of them achieve outstanding results at regional, national and international levels.
Director Globokar extended his appreciation to all those who have co-created the Institution's story in the last 25 years. »St. Stanislav's Institution with six schools represents a fruitful intertwinement of creativity, enthusiasm, innovation, eagerness of youth, good relationships and success in various fields of life. Every single worker's contribution to this lively vibration is priceless and valuable.« He added that the silver order of merit is an extra encouragement for further active participation and enrichment of Slovene school system and culture in general.
Prior to the celebration, President Pahor and Ms Pečar visited with Director Globokar the newly open room dedicated to the memory of former Archbishop Alojzij Šuštar. /compiled and translated by Lily Schweiger Kotar/