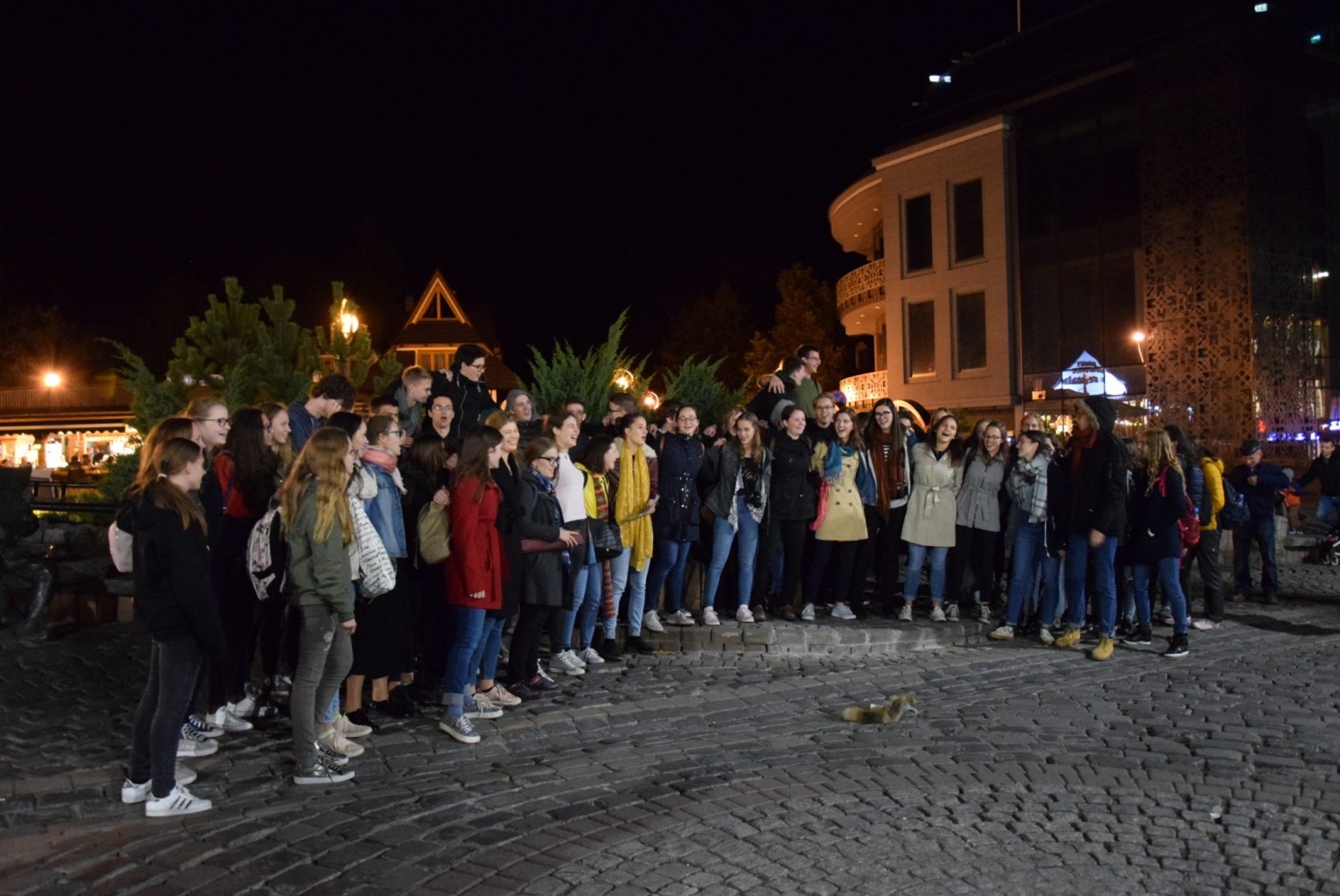 The String Orchestra and St. Stanislav Youth Choir of The Diocesan Classical Gymnasium will take part in the Erasmus+ exchange Music to Life program from 5th – 14th October 2018. This will be a return the visit to the Polish students who visited St. Stanislav's Institution in May 2018. Approximately 90 students and teachers got on the bus and set off at around 10 in the evening.
On Saturday morning we arrived to our first destination, Zakopane, a smaller city and famous winter resort. Excitement visibly filled us with energy and hid our lack of sleep caused by the night drive. After settling in our hotel we had some free time which most of us used to take a walk around the lovely town or hike up a small hill right above our hotel in order to enjoy the breath taking view of Zakopane. Saturday afternoon was the time for our first short concert in one of the local churches. The friendly audience gave us a huge round of applause and eagerly asked for another song although we weren't too satisfied with our performance. We spent the rest of the evening exploring Zakopane by taking a walk through the city center, enjoying local food and live music in small cosy cafes.
On Sunday morning both the orchestra and the choir participated at the holy mass. After that, we impatiently waited to see what "lunch with a surprise" on our programs meant. We were more than thrilled to see horse carriages waiting for us! Local coachmen took us to a big meadow where Polish girls dressed in national costumes welcomed us with their traditional music. They set up fires on which we grilled our lunch while singing Slovenian and Polish songs. In the end we all sang to the melodies of Elvis Presley's Can't Help Falling in Love as one. This was a wonderful introduction to our least favourite part of the day – practice. We spent the rest of the afternoon working on our pieces and were proud to see some major improvement as hours passed.
All of us are having a wonderful time and are looking forward to our departure to Krakow where we'll finally meet our Polish friends once again. /Anja Tršek, year 4/