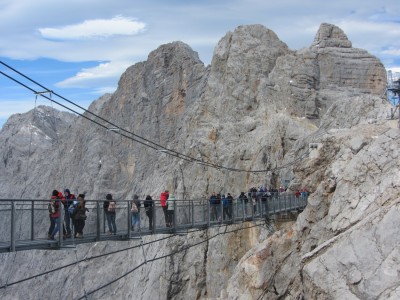 This was the fourth exchange in a row, taking place in mid-September 2015 in Graz, Austria. The focus of the Graz exchange was traditionally on culture and language, as all 16 students from the DCG are learning German, and the visit to their Austrian peers offered plenty of opportunities to brush up their German.
Most of the exchange meant taking active part in school activities, getting to know Graz and its highlights and learning about the Austrian way of life, as all participants had the privilege of staying with host families. A special treat was a visit to the Dachstein glacier, which, with its 2,700 metres, offered stunning panoramic views over the peaks of Austria and the Czech Republic as well as Triglav, the highest mountain of Slovenia.
The exchange visit will take place in April 2016. Irena Bolta, teacher of German at the DCG, is in charge of the exchange.