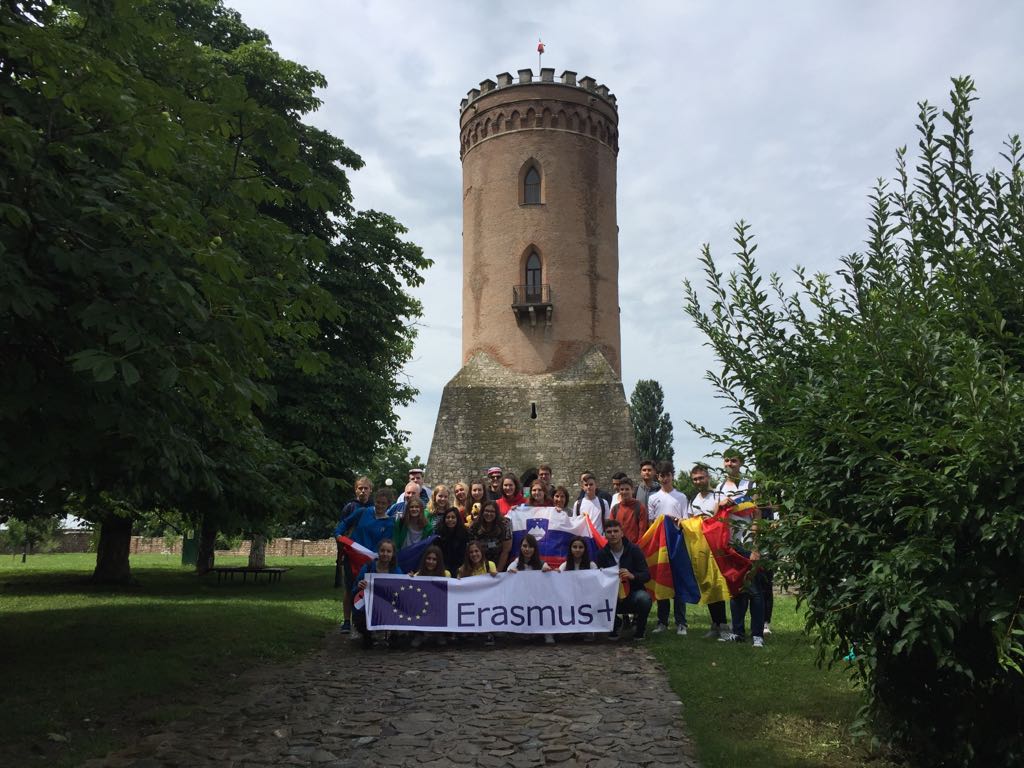 From 7th to 11th July 2018 the second Transnational project meeting of the project Eurostonomia, Erasmus+ took place in Targoviste, Rumania. Two teachers and two students from St. Stanislav's took part: Martin Čokl, Anton Križnar, Aleks Kaapre Rehtijärvi and Alenka Battelino.
This is the first time that students participate in project meetings so that their voice will be also heard throughout the project. This time they were working on composing guidelines for all future Erasmus+ students. They presented their findings at the plenary meeting held on the last day of the meeting. According to the coordinator of the project Mrs Susan Coontz (Wellington School, Scotland) they accomplished their work with excellence and contributed greatly to the success of the meeting.
We enjoyed the hospitality of the partner school Colegiul National Constantin Cantacuzino. All the partners participated in reviewing the activities realized in the first year of the project and intensively planning the activities for the second year. The feedback of national agencies were discussed. The stargazing activity was unfortunately cancelled due to bad weather conditions. We visited the Institute of Multidisciplinary Research for Science and Technology from Valahia University of Targoviste and Museum of Human Evolution and Technology in Paleolithic, Stelea Monastery,"The Royal Court" Museum, Townhall and Old City Center.
It was another wonderful experience working in the inspiring environment of good friends. We all appreciated generous hospitality and thorough organization of the managing team at Colegiul National Constantin Cantacuzino. We all look forward to our next teaching learning activity which will take place in Scotland between 16th and 23rd September 2018. /Alenka Battelino, project coordinator/