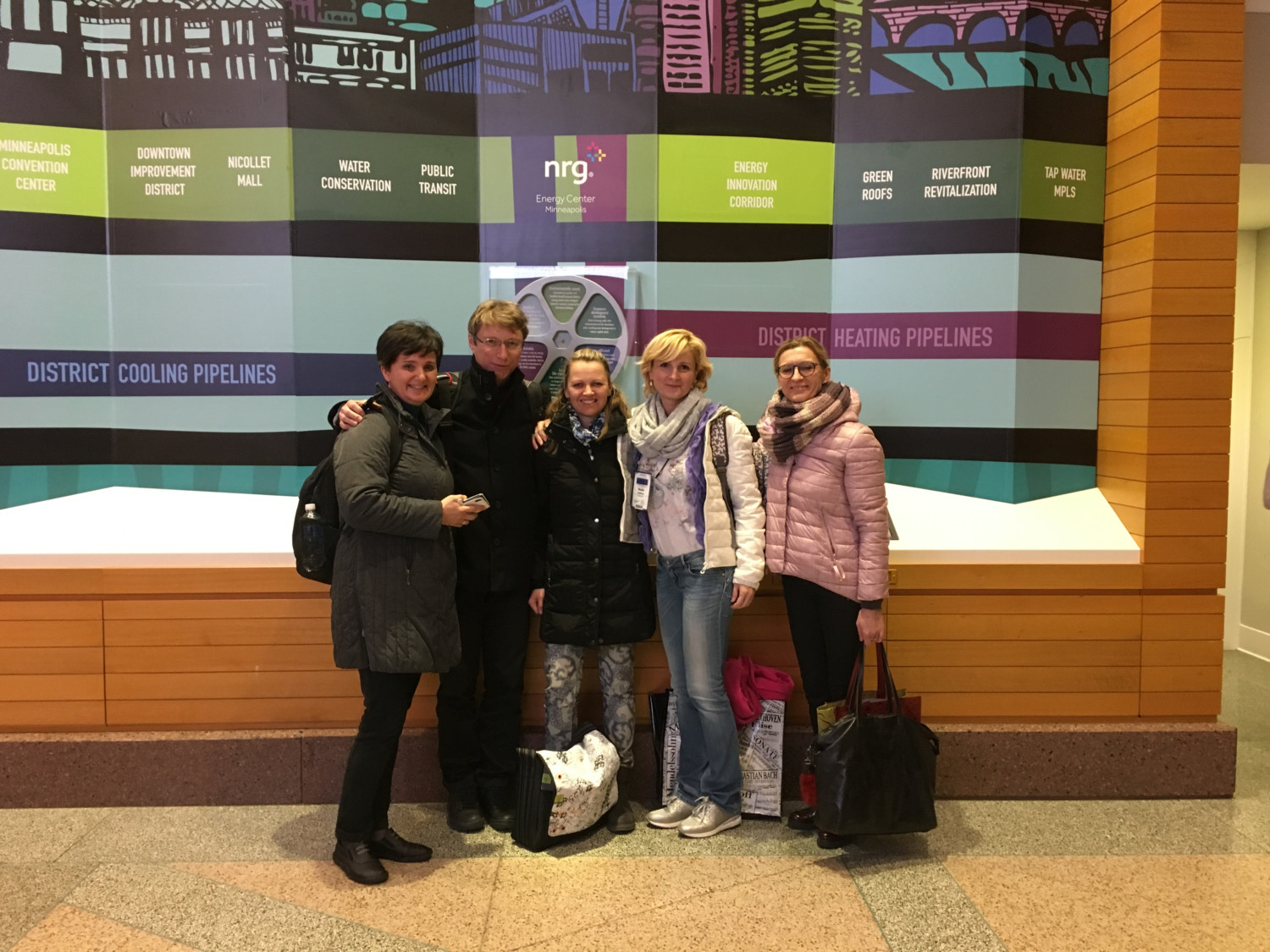 Four music teachers and conductors working in St. Stanislav's Institution attended the American Choral Directors Association convention (ACDA), which was held from 8th – 11th March 2017 in Minneapolis, USA. ACDA is one of the largest professional organizations for choral directors in the world, with a membership of over 20,000 conductors representing one million singers and has as its highest purpose to encourage the finest choral music and to promote its development in all ways, including performance, composition, publication and research.
In four days, they listened to numerous quality choir ensembles, participated in lectures and workshops, got to learn about the new methods of teaching and latest trends in choral singing in the USA.  This was nice opportunity to meet conductors from all over the world and purchase loads of music materials.
At the conference, the conductor Helena Fojkar Zupančič met the British composer Bob Chilcott, who wrote the song God of the Open Air especially for St. Stanislav Girls' Choir The song was commissioned by International Federation for Choral Music (IFCM). The world premiere of the song will take place in July 2017 at the 11th World Symposium on Choral Music in Barcelona, Spain.