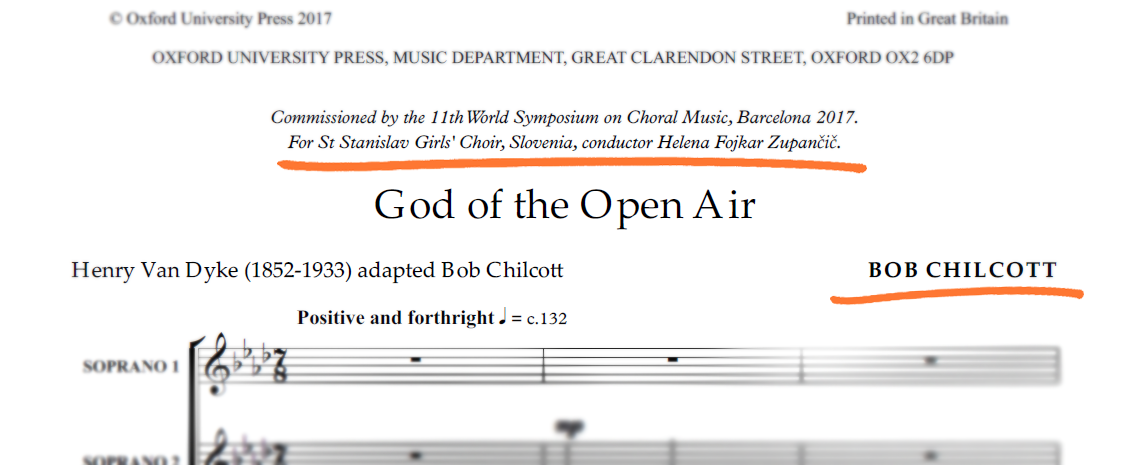 Breaking news: we are thrilled about the brand new piece composed by Bob Chilcott, British choral composer, conductor and singer. It is dedicated exclusively to St. Stanislav's Girls's Choir and its conductor Helena Fojkar Zupančič. It bears title God of the Open Air and is based on a heartwarming ode to nature – a poem by Henry Van Dyke (1852-1933), an American author, educator and clergyman.
And what is the conductor's first reaction? »The piece is exactly up my street! It is wonderful, soft, melodious, lively and airy. I believe this compostition will enable the girls to show all the attributes of their singing and interpreting. What a lovely challenge!«
We cannot wait for the first performance to take place in July at the 11th World Symposium on Choral Music in Barcelona!